If you are a true fan of Dragon Ball, you would once heard about the Super Saiyan transformation. As Son Goku used to say in "Bow to the Prince": "The power comes in response to a need, not a desire", it was not until the suitable time that our legendary Son Goku has succeeded in transforming into the Super Saiyan form. Inspired by the powerful Super Saiyan Son Goku, first at Saiyan Stuff, this cosplaying collection will ease all Goku fans. Now you can become another version of your hero. Be cool, be strong, and be Super Saiyan and learn How To Dress Like Goku And Become A Super Saiyan In 2022!
You could notice that there's usually a kanji letter on the left side of Son Goku's shirt, a symbol of his great teacher, Master Roshi. However, what makes it different from the original one is that now it's a long-sleeves and hooded design together with the bright blue color which makes you look swag and fashionable. Whether you use it to go out with friends or wear it to do the workout, it would always be a perfect choice!
---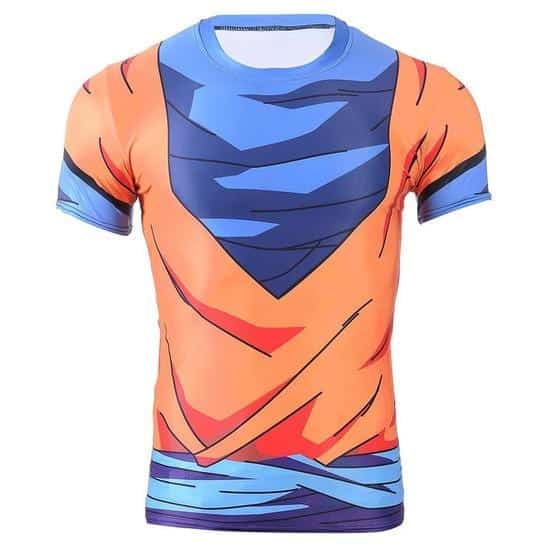 Mentioning about Son Goku, you cannot ignore his typical orange and blue uniform that has come along with him since he was still a Kakarot!

Exclusively on Saiyan Stuff, we offer you the Cosplay Version T-Shirt and the only thing you need is to bring it home and express your power, like Goku The Super Saiyan!
---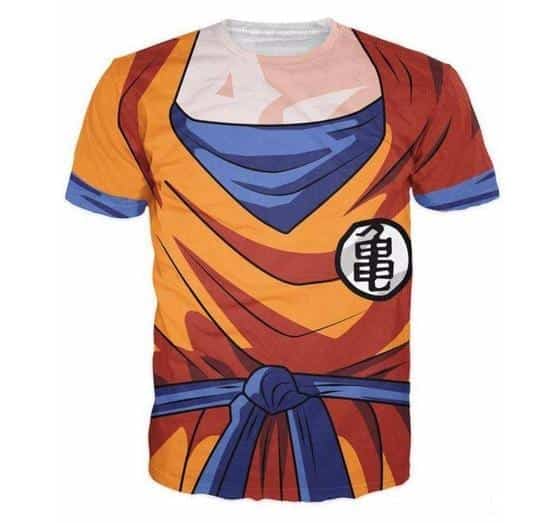 Have you been fed up with your classic style T-Shirts? If yes, stay away from them and have a look at this one! As Goku has given his inspiration for this one, you would be cooler, stronger and more awesome wearing it on you.
If you are a fan of Dragon Ball, do you fancy cosplaying like your legendary Son Goku? Take it now and become another Son Goku with Super Saiyan strong power!
---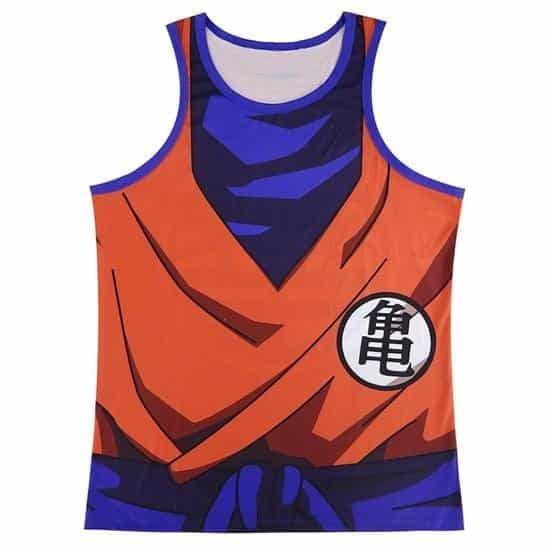 Do you want something cooler and more comfortable? Don't worry cause we guess you would kill to have this tank top! What do you think of it the first time you see? We think about the cute funny Kid Goku who now becomes one of the greatest Saiyan men with his Super Saiyan power. Isn't it so amazing for only a tank top? Check it out now and you won't be regretful!
---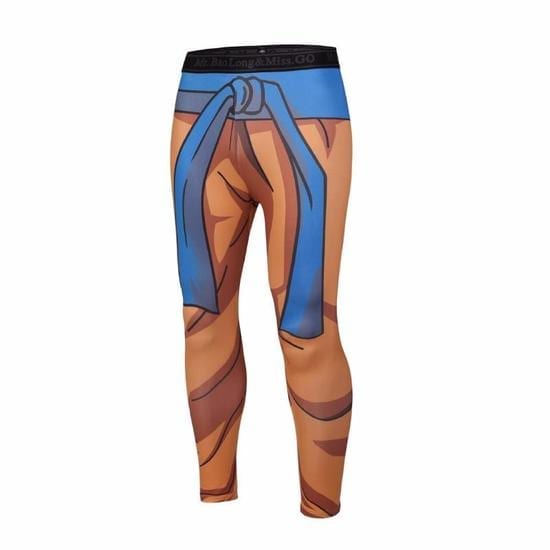 If you are trying to figure out Goku's uniform, then you are in the right way. Once already having a T-Shirt, you can hardly neglect to buy the leggings pants. Could it be weird to wear a superhero T-shirt and other jeans or pants outside the store? Definitely yes!
What if you are afraid that you would find hard in moving when wearing these pants? We're sure you would get in no trouble with this! Flexible and comfortable enough for you to speed up your movement like the flying Goku!
---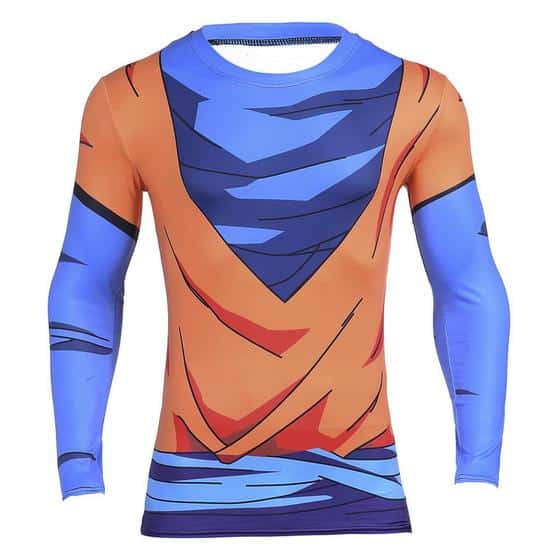 When you work out, which one would you choose? Short-sleeves or the long-sleeves one? True gymer would choose the long-sleeves design. Wearing long-sleeves when doing the exercise will prevent your body from getting injured at the minimum level. That's why it is listed as one of the best sellers at our store.
Have you ever imagined yourself wearing this compression T-Shirt and performing some movement at the fitness center? You would be outstanding like a hero!
---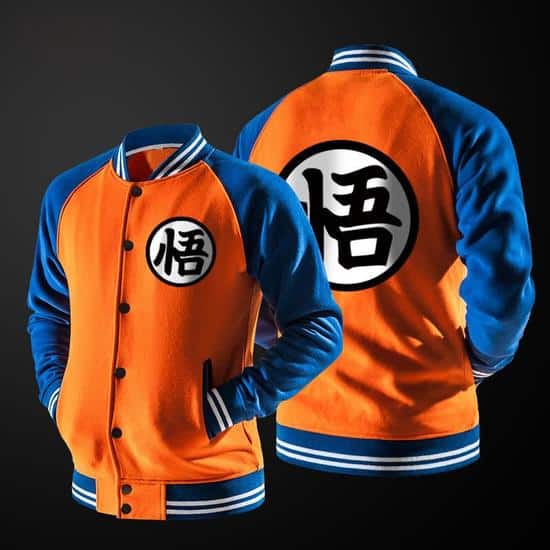 Besides shirt, pants, and shoes, a jacket would be essential stuff that you bring along every day. Unless you want to change but look like anybody else at school or at work, go ahead with your classic design. If not, can you dare to try another different vibrant jacket? Under the jacket layer could be a strong and powerful muscle, isn't it? Who knows? Descendants of Son Goku? Let's see!
---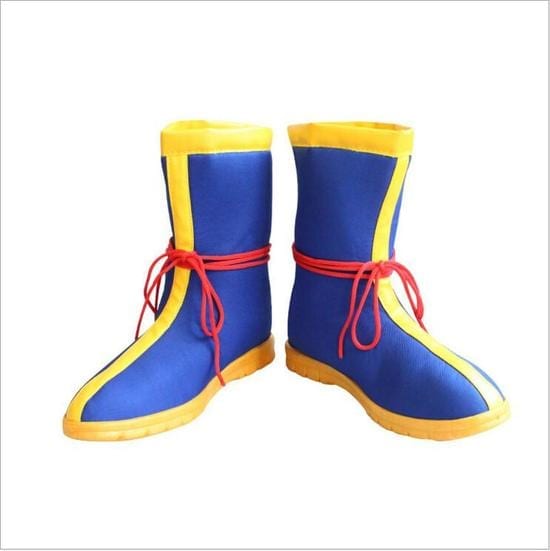 Dressing like Goku does not all about clothing. Has anyone been looking for some cool stuff like the Goku Boots Shoes?
It's quite obvious that hardly in daily life can you find another pair of shoes that look fabulous and fantastic like this. Become a unique Goku Cosplayer and let people admire you!
---
Goku is not powerful when he was a child. Still cute, lovely, funny and innocent just like the way he reacts. Had it not been for the extremely harsh hard work, he would not have become the person that fans of Dragon Ball totally admire like today.
So do you guys! Why don't you bring his sustainable fighting spirit into your soul and keep training until you are a strong man? This T-Shirt is inspired by that thing of Goku. Whenever you try it on, you would never give up like Goku.
---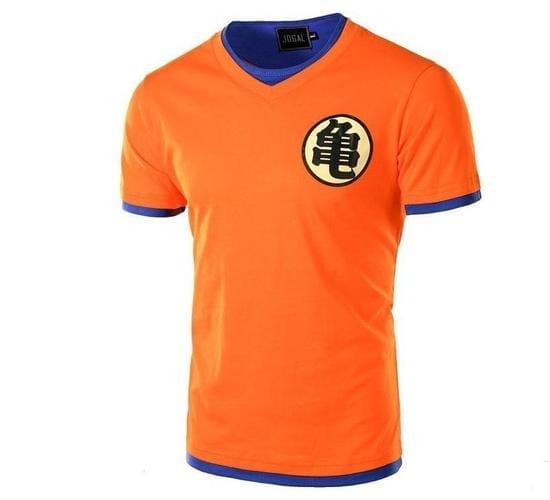 It's simply a normal T-Shirt, vibrant thanks to the colorful orange together with the dark blue, amazing when it could make you stand out of the crowd and unique when you can hardly find another similar design with the same quality and reasonable price than Saiyan Stuff. What are you waiting for, guys?
---
Browse more from our popular categories
Latest blog posts