It has been quite a while since anime successfully took over the world and become one of the most known forms of entertainment. Due to its incredible success over the year, the fandom of this genre has been growing so fast that right now, they are one of the biggest fandoms in the world. However, alongside the great perks, there are also quite a lot of cons that follow closely the success of the genre. For example, due to our sheer number, the anime fans have never been able to agree universally on liking one single show. Thus, anime has become quite diversified. However, there is still one show that an overwhelming majority likes, Dragon Ball. Thus, I would like to help you with some apparel inspired by the franchise through this list of the 10 Most Unique Dragon Ball Baseball Jerseys In 2023 For Your Next Game.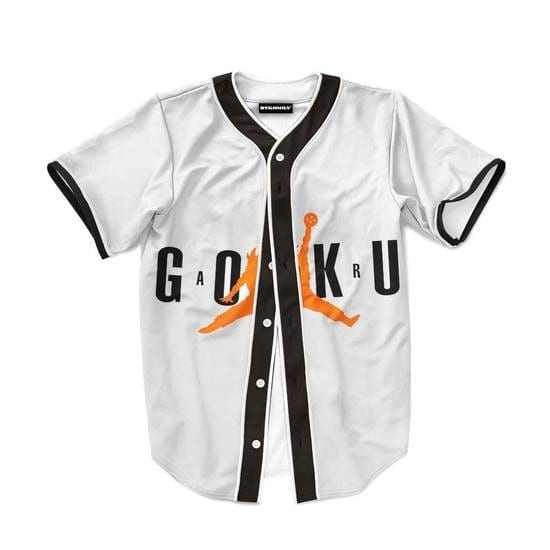 If one wants to play baseball and win, I believe that one should wear this Goku Jordan Jump Man Dragon Ball Cool Baseball Jersey. After all, it features the arguably most powerful fighter of the entire series, Son Goku. That is not all, as the jersey is also quite a great product thanks to the polyester double pique material that the creators made it from. As its main purpose is to serve you during some baseball games, the jersey is in fact quite fitting for the occasion with its beautifully attached buttons.
---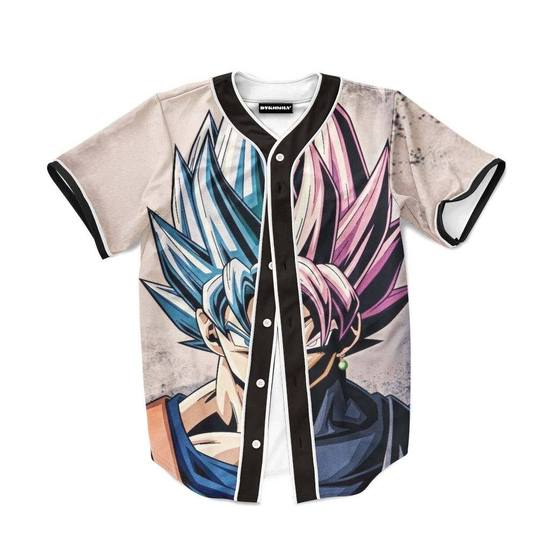 Just imagine the kind of epic feeling people will show when they see you rock this Goku SSGSS Black Rose Super Saiyan Dope Baseball Jersey on the game day. Featuring the same old, regular Son Goku that we all love in his Blue Super Saiyan form on one side and the sinister Goku Black's Rose form on the other, this fabulous jersey tells us all that everyone has a light and dark side. In addition, the jersey will actually be quite great as sportswear due to the high materials.
---
When we talk about baseball, we are talking about one of the most intense, challenging sports of all time. In addition, baseball also requires quite a lot of trust between teammates. Thus, I am quite sure that this DBZ Goku Black Fused Zamasu Supreme Baseball Jersey will prove itself to be fitting apparel for a baseball player. After all, even if the two Zamasu guys are essentially evil, they are also quite a great duo that coordinates perfectly.
---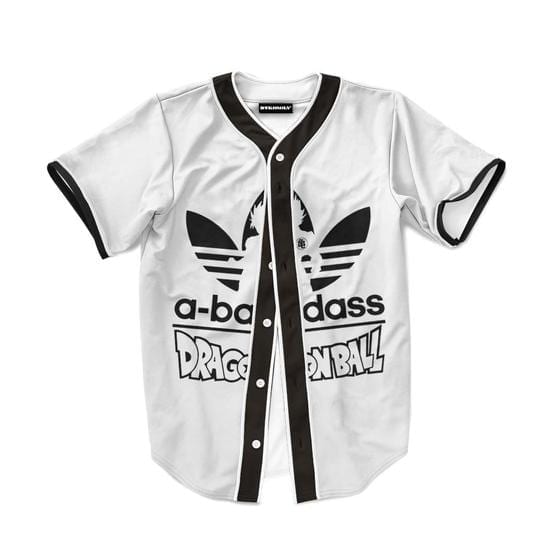 Have you ever wondered what would happen if Dragon Ball crossovers with our world? I believe that this Dragon Ball Adidas Logo A Badass Funny Baseball Jersey is the answer. Featuring the most recognizable parts of the two brands, this jersey is already quite a great addition to anyone's collection. However, as it is primarily reserved for baseball players, the jersey was made with some sturdy materials.
---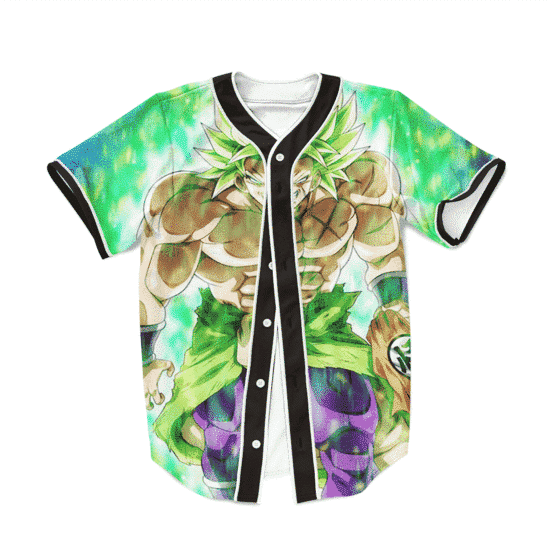 As we all know, the movie Dragon Ball Super: Broly has been making waves throughout the whole world ever since the day it was released. Considering the fact that it has vastly outperformed "The Resurrection of F", another movie centered around the supposedly most famous Dragon Ball villain, Frieza, one can safely say that Broly's popularity is just as legendary as his might. Thus, I want to introduce you to the Dragon Ball Z Strong Legendary Saiyan Broly Baseball Jersey. Being made from the highest quality of materials has helped this jersey to become worthy of its name.
---
When you ask any of the Dragon Ball fans the question of who is the most loved character in the entire franchise, I am sure that 40% will answer Son Goku, another 40% Vegeta and the last 20% is divided between the other characters. Thus, one can easily see how loved these two guys are, so a jersey having both of them like this Goku Vegeta SSGSS Lightning Pattern Full Print Baseball Jersey will surely be warmly welcomed, right? This is not to mention the fact that the jersey is also made from some high-quality materials.
---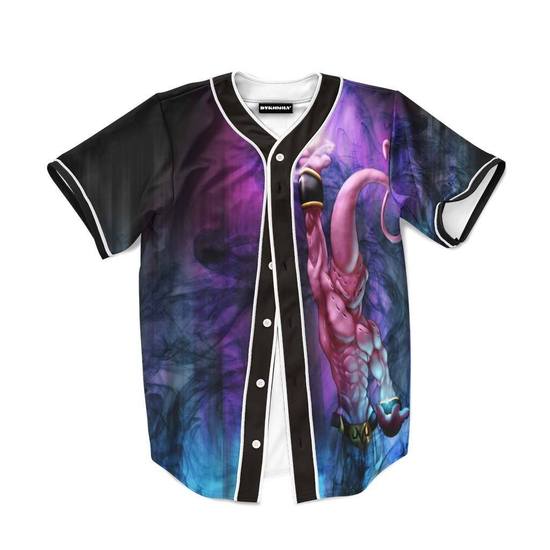 The Dragon Ball franchise has introduced us to many types of villains, ambitious ones like Frieza, unhinged ones like Broly, charismatic ones like Vegeta, etc. However, there has been none who can match Kid Buu in the sheer evilness. One can say that he is indeed the most evil beings in the entire universe. However, for some, this trait is also his most alluring characteristic. For them, I offer this Dragon Ball Kid Buu Energy Bomb Realistic Style Baseball Jersey.
---
As I have stated above, even while Son Goku is the undoubted protagonist of the Dragon Ball saga, Vegeta has caught up with him in popularity and now they are equals in that department. Thus, for the fans of this prideful but lovable Saiyan prince, I present the DBZ Super Saiyan Prince Vegeta Smirking Hip Hop 3D Baseball Jersey. Of course, as it takes its inspiration from Vegeta's time as an evil Majin, one can clearly see his malevolent side here.
---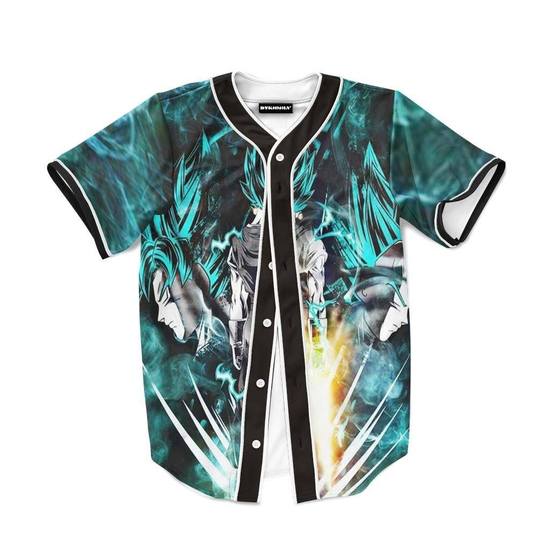 If you are a fan of Dragon Ball in general, Vegeta or Son Goku in particular, then there is no way that you do not know of the name Vegito. After all, this guy is undoubtedly the single most powerful guy at any time in the saga due to him being the fusion of Son Goku and Vegeta. In addition, he is also quite charismatic. Thus, I figured that you would like a jersey based on him like this Dragon Ball Vegito Super Saiyan Power Up Potara Fusion Design Baseball Jersey.
---
We all know how powerful Vegeta is. However, how about a Vegeta who unlocks his SSJ5 power level? This Super Saiyan 5 SSJ5 Vegeta Angry DBZ Streetwear Hip Hop 3D Baseball Jersey shows you just how intimidating he can be. Wearing the jersey, I am sure that there will not be anyone who dares to face you in the game.
---
Browse more from our popular categories
---
Latest blog posts