Dragon Ball Z, the single most popular part of the Dragon Ball franchise, gave birth to quite a lot of anime tropes that are still continuously being used nowadays. There is quite a big portion of us all that has grown up watching the Dragon Ball Z series. In addition, we all know how popular the iconic wonder named iPhone has become over the years, so we figured that right now, there is a high chance that you own an iPhone, and not just any iPhone for that matter, but an iPhone 8 Plus, as it is quite in range with our budget, not stupidly overpriced like iPhone X and of higher quality than iPhone 8. So, why don't you show your love for the Dragon Ball Z series with one in the list of The Best 10 Dragon Ball Z iPhone 8 Plus cases in 2020 that we have put together?
Capsule Corp, the single most known corporation in the Dragon Ball universe, the starting point of the story, as even though Dragon Ball started with Bulma meeting Goku at his old home, Bulma started learning about the Dragon Balls and planning her adventure in her home, which is the headquarters of the Capsule Corp, and all of her utilities come from the Capsule Corp. This Corp is run by Dr. Brief, Bulma's father. Furthermore, it is based and takes its name from the Hoi-Poi capsule that is invented by Dr. Brief himself. So, do you want to show your love to Bulma and her family? This is the best chance, let's buy the Capsule Logo iPhone 8 Plus Case. It is made from anti-shock material, so you will not have to worry about its durability.
---
Frieza, the Emperor of the Universe, is feared for his ruthlessness and power. He is the single catalyst antagonist for the entire franchise, as it is him and his actions that set up the events resulting in Goku arriving on Earth. He is one of the most popular and lasting villains of the series, having made several comebacks since his initial fight with Goku on Planet Namek. Thanks to him being one of the fighters for Universe 7 in the Tournament of Power, he has managed to gather quite a big fanbase, so if you are one of them, this iPhone case is simply the best representation of Frieza.
---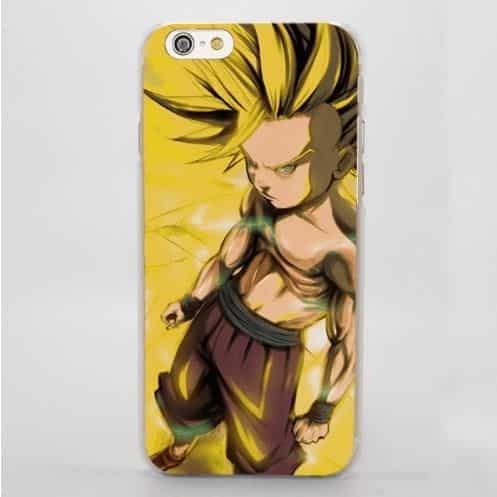 Why don't you show your love for Goku's prodigal son, Gohan? We all know how Dragon Ball Z inspires quite a lot of products, and this iPhone 8 case is no different, as it rocks a beautiful Gohan in SSJ2 fanart. It is made of anti-shock PC material, so its durability is quite high. It is made so that you can easily access the speaker, buttons, camera, and ports.
---
If you are a Dragon Ball Z fan, you should remember the epicness you feel once you saw Gohan wearing Piccolo's attire, and this Goha Kid Super Saiyan iPhone 8 Plus case capture that feeling perfectly with its fading color scheme. Made of anti-shock PC material, this phone case's durability is quite high and it can perfectly fit the shape of the phone.
---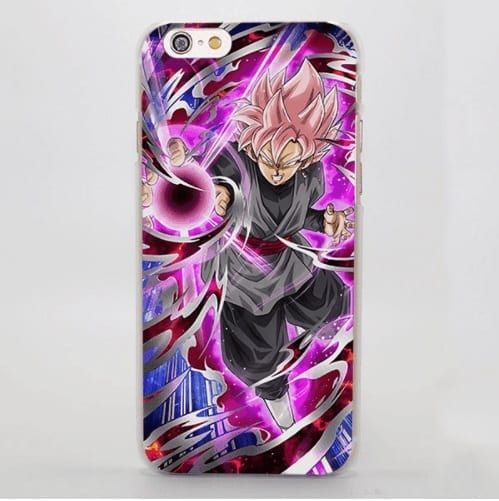 Goku Black, the main antagonist of the Future Trunks Saga of the Dragon Ball Super series, his true identity is Zamasu, who stole the body of the real Son Goku and sought to destroy all mortals with his future side. His unhinged nature is simply disturbing but at the same time quite charming. Thus, he has managed to gather quite a big fandom. Are you of them? If the answer is yes, this iPhone 8 Plus case is simply the best thing possible to showcase your love for the character.
---
Why don't you show some love for the main character? This iPhone 8 Plus case rocks a beautiful fanart of Goku going Super Saiyan, and we all know how epic it is. Made of anti-shock PC material, the case's durability is guaranteed.
---
Do you love Dragon Ball Z? Do you love Son Goku? If the answer is yes, this phone case is the best product possible for you, as it rocks a beautiful picture of Goku doing his and the series' most popular pose, the Kamehameha pose, you will be reminded of the chills you felt when watching Dragon Ball Z and seeing the Z fighters whiffed it up, as it is the single thing that signifies the seriousness of the situation.
---
Are you both a Dragon Ball fan and a gym addict? Then this is simply the best possible iPhone 8 Plus case for you, it rocks a black and white picture of Goku going Super Saiyan with a quote that can motivate you to work harder, as hard as the Saiyans.
---
If you are a fan of Dragon Ball Z, there is no way that you do not love Majin Buu, of course not the kid and slim version, I'm talking about the Good Buu, the one that loves to eat and is a good friend with Mr. Santa. This iPhone 8 Plus case has a cute Buu face with a pink color scheme that makes it even cuter, but we can still feel the confidence and power that Buu possesses.
---
Let's show some more love for the main and most popular character of the Dragon Ball Z Universe, Son Goku. This iPhone 8 Plus case rocks a picture of Goku holding up his arms in the Spirit Bomb pose, you show it to any Dragon Ball Z fan, they will immediately recognize the pose and the danger behind this pose.
Want more from this collection?
Browse more from our popular categories
Latest blog posts